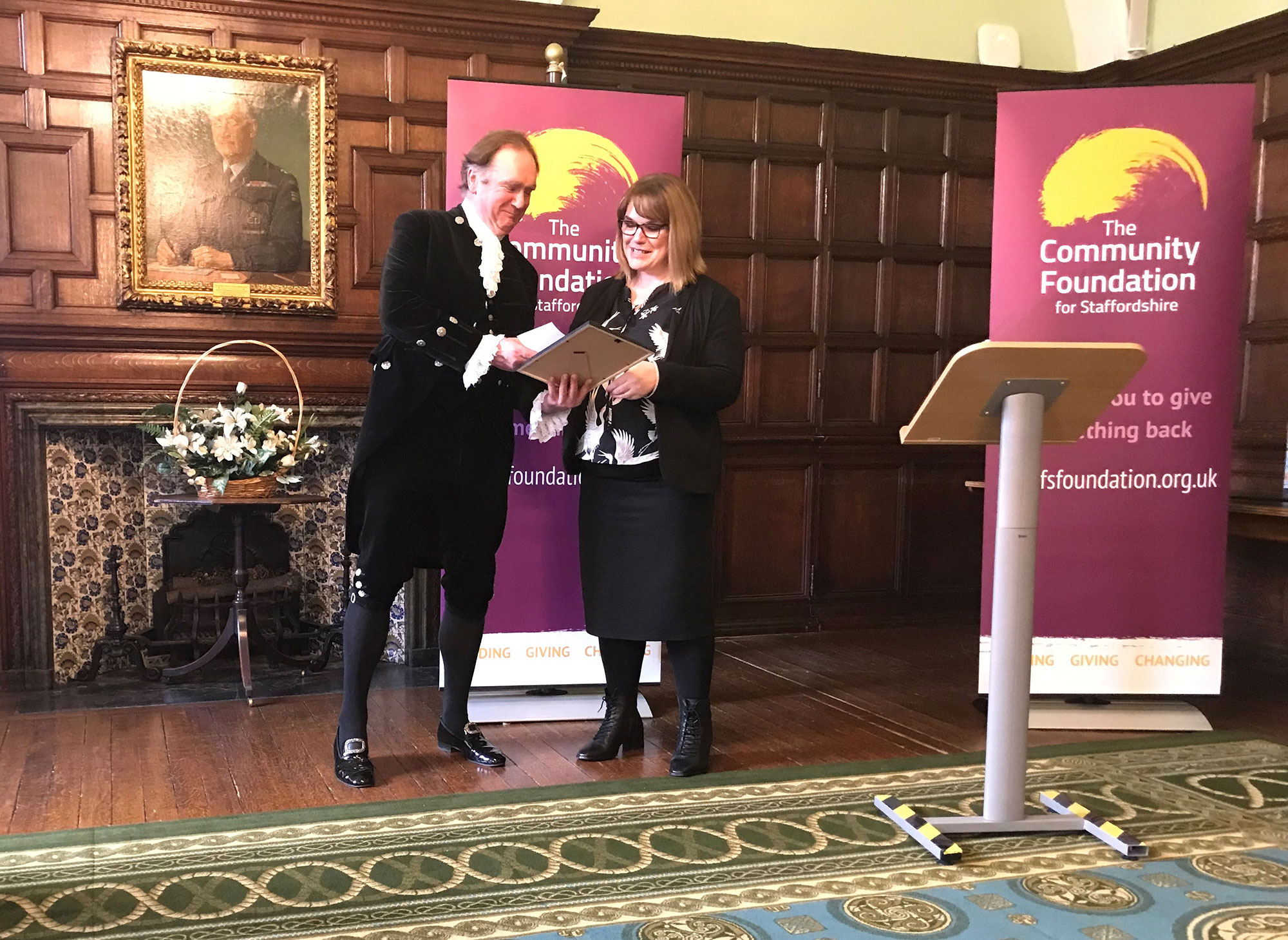 SARAC is delighted to have been nominated by the High Sheriff of Staffordshire and won a High Sheriff Award. The award recognises organisations that make a significant contribution to the wellbeing of Staffordshire communities, and SARAC is one of fifteen organisations to have won. The award includes a grant award of £1000.
Cathy Miles, CEO of SARAC Comments: "I was surprised and delighted that the High Sherriff chose us for one of his awards this year. He had come along to our Queens Award and been really impressed with the scope and breadth of our work.
Most people know of SARAC for our amazing free counselling delivered by award winning volunteers who have been through a rigorous training programme, but we are also very involved in awareness raising of issues surrounding sexual violence to the wider community. We work with schools, colleges and other community settings and plan to do lots more of this in the near future.
Collaboration is the key to educating and supporting so many people. I am thrilled that he recognised that and will be using the grant monies to put on some group activities. A huge thanks from all of us at SARAC for this recognition award"